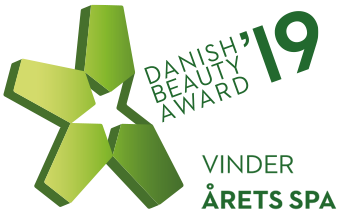 "We have spent two years developing our Marienlyst Beach Spa and the results speak for themselves. Here, you will get a unique spa perception where outdoor and indoor, body and soul melt together to one very special experience."
Gita Grauslund, Spa Manager
A lot has happened at Marienlyst Seafront Hotel and now we have opened our new Beach Spa. Here, we invite you in to a paradise of wellness in Denmark's most beautiful spa section.
As a guest, you get the chance to experience more than 20 different facilities and exclusive spa treatments.
The Spa
Welcome to Marienlyst Beach Spa. In the 1.600m2 large and luxurious spa you find classical spa facilities and old bathing traditions designed to bring you close to nature and yourself.
Treatments
Marienlyst Beach Spa offers 10 specially developed spa treatments where we, among others, use natural products from Karmameju.
Spa Stay
Indulge yourself and one you care for with a spa stay at Beach Hotel Marienlyst. Have an overnight stay at the Sound, enjoy the many facilities and relax.
Day Spa
Let go of the everyday life and enjoy some hours where you can be completely yourself. More information about the various day offers.
Exercise and Yoga
Spa and hotel guests have free access to our gym and yoga facilities.
Be the first to get the good offers
Sign up for our newsletter. Thereby, you always get the good news or great offers from Marienlyst Beach Spa.